When the stars align
---
---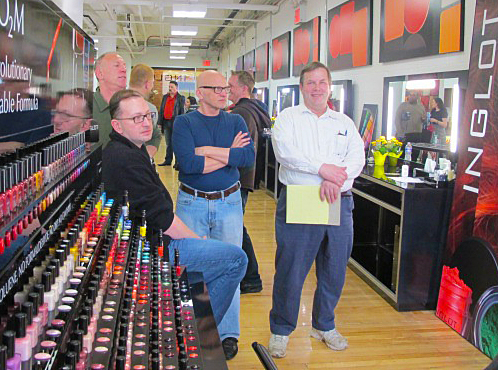 What a great weekend I've just had. First, an event I've been working on (with co-chairs Champ and Kevin) for over a month, the Imperial Court's Drag Bootcamp, was a big success. A dozen members spent 3 hours in intensive workshops covering performance, makeup, hair and costuming and event production. We did it at the Pro Studio of Inglot Cosmetics. If you haven't heard of them you will. Great makeup, great prices! A big thank you to all involved.
When I got home, it was to find an invitation in my email to sing in a New Talent Showcase at the fabulous Metropolitan Room here in Manhattan. I met with the producer today and confirmed the date. I hope you'll come out for the show on Thursday, February 21. See the listing in the Appearances section for details about making a reservation.
While I was there we talked about yet another show I may do there. Too early to talk about that one.
Now, if only the stars would align for my day job and my love life, all would be right in the universe.
---
---