Category: CHIT CHAT
---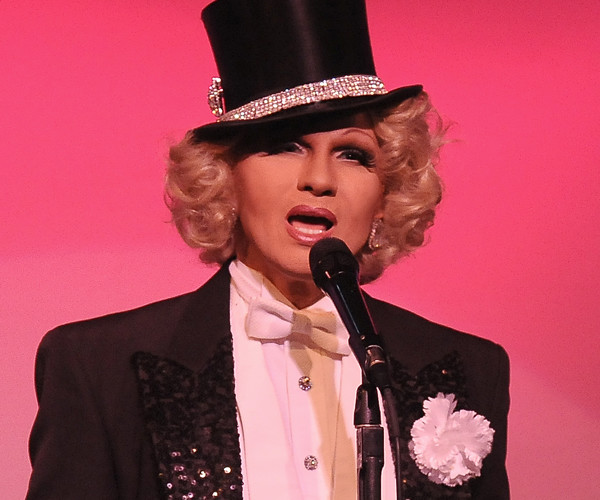 I recently received stills from my appearance in the wonderfully quirky and well made film, Tomorrow Comes Today. I'm really proud of my work on this film. You can see it on Vimeo at https://vimeo.com/ondemand/tomorrowcomestoday/97332786
---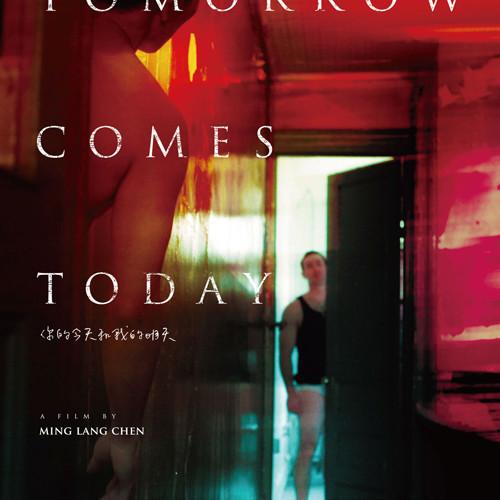 Just got home from a screening of a movie I worked on in 2011. It's "Tomorrow Comes Today," a film by Ming Lang Chen which is just now being released in the US. In it a young Taiwanese illegal immigrant searches for his "mother" by showing a picture of Marlene Dietrich to his customers as he delivers Chinese takeout. A parallel story tracks a caucasian man of about the same age who is a similarly lost soul. It's sweetly comic and very effective. I play a Marlene impersonator, lip-synching to Lily Marlene in German.
I was delighted with the lingering cinematography; Chen takes his time and savors every situation. In a fast paced world of jump cuts, this movie stands apart for it's rapt attention.
I hope I can get a DVD of it soon. Meanwhile, be on the lookout for Tomorrow Comes … Read More »
---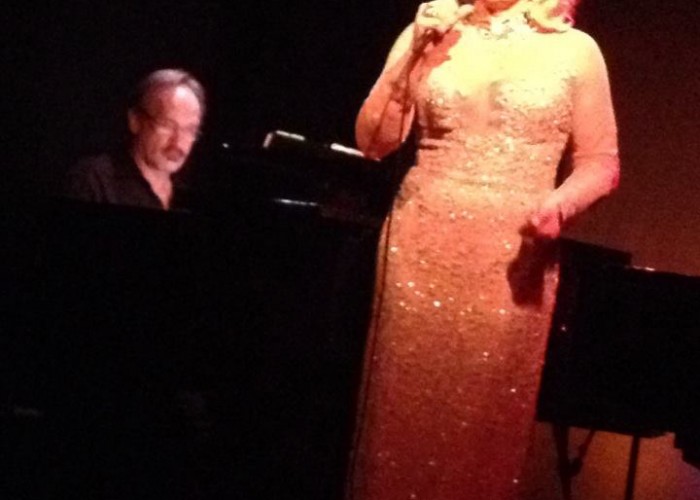 Life has been a whirl, darlings! I know it's been a while since I checked in here at the Chit Chat corner! Since our last coffee klatch I've been nominated for a Broadway World Cabaret Award, darlings! Isn't that fabulous! But alas, Jackie Hoffman, won my category— Best Comedic Performance (@#$%&!). Well, I wasn't really trying to be funny anyway!
Last night I performed ICONS again at the Duplex for a lovely audience including my new BFF, MargOH! Channing, who took the lovely photo you see here. Not bad considering her difficulties with focus, darlings. The more I do this show, the more I love doing it. Next stop, Topeka! or some such metropolis. (Note to self: book show out of town.)
BTW, did you notice how much better the gown looks this time out? I managed to drop a … Read More »
---

I was just invited by hosts Natasha Castillo and John Koprowski to be the spotlight singer at the Friday, January 24th Singers Forum Open Mic. I'll be doing numbers from ICONS—A Tribute to the Women Who Inspire Me. (New performance added for Sunday, February 16 at 4:30 at the Duplex. See Appearanes.)
I extend the invitation to all, especially my singer friends to join me with their own songs, one for the first half and another for after the break. The amazing Dan Furman will accompany. You can book a rehearsal with Dan or wing it.
Sign up begins at 7pm!
$10 cover for singers (2 songs)
$5 cover for audience members
Singers Forum is located at 49 West 24th Street, 4th Floor, New York City.
---

I've just added a new date to my debut show series at The Duplex! If you missed ICONS the first time around, please add it to your calendar now for Sunday, February 16 at 4:30pm. the Duplex is at 61 Christopher Street, corner of 7th Avenue. Reservations can be made on line at www.theduplex.com or by calling 212-255-5438. $20 plus a 2-drink minimum. $10 discount for members of MAC or ICNY!
---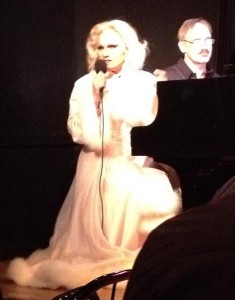 Just finished the third and final show of my debut run of ICONS: A Tribute to the Women Who Inspire Me, at the Duplex in New York City this past Sunday.
The show traces my inspirations from my days as a young girl on the frozen tundra of Northern Minnesota to stardom in the sparkling metropolis of New York City. The audience meets my mentors through songs made famous by or about stars like Peggy Lee, Marilyn Monroe, Marlene Dietrich, Madonna and Donna Summer, among others. It's a campy little romp.
Putting the show together was a labor of love and one of the most rewarding collaborations of my career. Director Lennie Watts and Musical Director Rick Jensen are both geniuses whose input was invaluable. All three shows had good houses and the audiences were enthusiastic. My guest performers, … Read More »
---