Pull up a throne, girl! This queen has things she wants to discuss.

---
Chit Chat
---

I've just added a new date to my debut show series at The Duplex! If you missed ICONS the first time around, please add it to your calendar now for Sunday, February 16 at 4:30pm. the Duplex is at 61 Christopher Street, corner of 7th Avenue. Reservations can be made on line at www.theduplex.com or by calling 212-255-5438. $20 plus a 2-drink minimum. $10 discount for members of MAC or ICNY!
---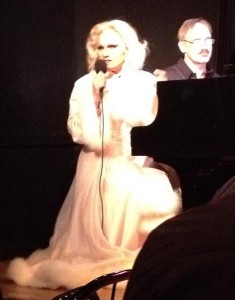 Just finished the third and final show of my debut run of ICONS: A Tribute to the Women Who Inspire Me, at the Duplex in New York City this past Sunday.
The show traces my inspirations from my days as a young girl on the frozen tundra of Northern Minnesota to stardom in the sparkling metropolis of New York City. The audience meets my mentors through songs made famous by or about stars like Peggy Lee, Marilyn Monroe, Marlene Dietrich, Madonna and Donna Summer, among others. It's a campy little romp.
Putting the show together was a labor of love and one of the most rewarding collaborations of my career. Director Lennie Watts and Musical Director Rick Jensen are both geniuses whose input was invaluable. All three shows had good houses and the audiences were enthusiastic. My guest performers, … Read More »
---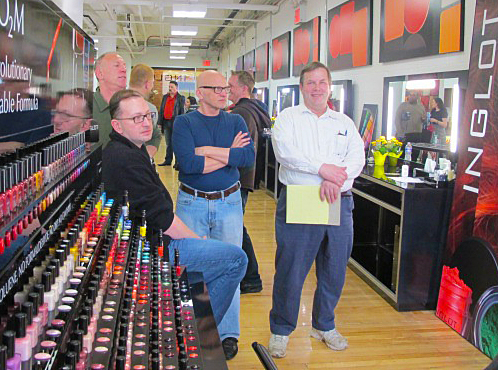 What a great weekend I've just had. First, an event I've been working on (with co-chairs Champ and Kevin) for over a month, the Imperial Court's Drag Bootcamp, was a big success. A dozen members spent 3 hours in intensive workshops covering performance, makeup, hair and costuming and event production. We did it at the Pro Studio of Inglot Cosmetics. If you haven't heard of them you will. Great makeup, great prices! A big thank you to all involved.
When I got home, it was to find an invitation in my email to sing in a New Talent Showcase at the fabulous Metropolitan Room here in Manhattan. I met with the producer today and confirmed the date. I hope you'll come out for the show on Thursday, February 21. See the listing in the Appearances section for details about making … Read More »
---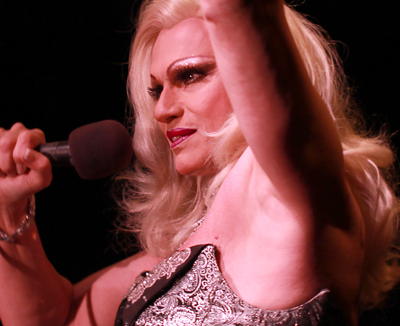 Another year begins, goals and plans in place. Let's see how many are actually realized THIS time. I hesitate to commit them to print, knowing full well that not all will be accomplished. But this first one will. It's half way to ready now — my solo cabaret show, Icons, tentatively scheduled for May at the Duplex. This is a big one for me…lots of work and a fair outlay of cash.
---